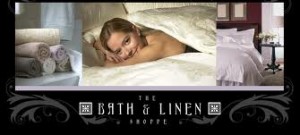 After 35 years, the Bath& Linen Shoppe is closing its doors for good. The shop came back to San Marco after closing late last year with plans to operate the shop at the beach and a smaller location in San Marco. However this closing is the real deal. The website is down and the store is hosting a closing sale starting today.
Everything in the store will be 50% – 75% through Tuesday, November 23rd.
The Bath & Linen Shoppe, its owners and staff have been fixtures in the Square and will be desperately missed. These are the last few days to shop for indulgent linens. And with Christmas coming up it is a great opportunity to pick-up some fabulous presents.
Good-bye Bath & Linen Shoppe, we will miss you!