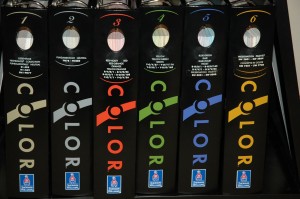 There are major changes going on in the Square. With the holidays coming up and all that comes with the year drawing to an end, it is hard to keep up.
Neighborhood favorite, the Bath & Linen Shoppe has closed its doors. While aimlessly walking around in search of Yves Delorme sheets, I found out a Sherwin-Williams Design Center will be taking over their space at the end of the Square. The Design Center will not only offer the full range of Sherwin-Williams paints, but also interior decorators to assist you in your home decor needs. So even though I can no longer buy 1,000 thread count sheets in the Square, I can design a peaceful bedroom retreat.
Another San Marco Square icon, Herman Jackson Dry Cleaners has moved from it's location near Stellar's to beside Krista Eberle. So once I do find my 1,000 thread count sheets, I can still get them laundered at Herman Jackson.
And probably the fastest ever store to close in the Square – Hobby Horse. The store seemed open for business earlier this week. No closing sale or moving boxes until today. Hobby Horse announced they are closing their San Marco location and expanding their Avondale location. If you had any unfinished business in the San Marco location like a store credit or a pick-up, Hobby Horse would like you to visit their Avondale location.
The Square is a dynamic place. We'll keep you posted on news as it develops.