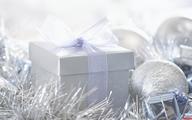 Four more days till Christmas! Excitement or panic for the unfinished Christmas shopping. Lucky we don't have to brave the parking, traffic and crowds at the Town Center. San Marco has gifts for even the hardest to shop for friends and family on your list. Here are some of our favorite gifts from the Square this year.Fingers crossed some of these show up under our tree!
Olive: new home accessories. Ever since Olive introduced home accessories this we fall we have been hooked on the stylish picture frames and serving dishes. They are the perfect hostess gift for all the holiday parties.
The Write Touch: who can resist the gorgeous leather calendars and organizers. The biggest decision will be which color to choose because they are all fabulous.
AIX: a delicious meal at AIX, yes please. The always yummy eatery just added 12 new winter dished to their menu that are all amazing. Plus if you buy $150 in AIX gift cards, you get a gift for yourself, a  gift book full of discounts and special offers you can enjoy throughout 2011.
Stellers Gallery: art is such a treasured gift. Stellers Gallery offers pieces in a range of mediums by both local and national artists. You can even view select pieces online. Find the perfect way to say Merry Christmas through a special piece of art.
Peterbrooke: oh you know you want it – chocolate popcorn, graham crackers, oreos. With all the shopping you are doing you might need a little pick me up.
Underwoods: jewelry, never a bad idea.
Rosie True: this Christmas is all about Chan Luu bracelets and scarves. Scarves come in a variety of colors and look amazing with everything. Bracelets can be worn stacked or one at a time. The perfect gifts for any fashionista and you don't even need to know her size.