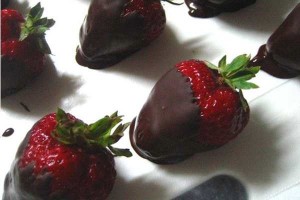 Chocolate is one of the top three Valentine's gifts for both men and women. With Valentine's approaching on Monday we thought it would be interesting to see how our local chocolatier extraordinaire, Peterbrooke, prepares for the big holiday.
For the legendary chocolate covered strawberries, Peterbrooke bought over 115,000 strawberries and prepared 8,500 pounds of chocolate for their 14 northeast Florida stores. Another 12,000 pounds of chocolate to treat Jacksonville's Valentine's to their famed chocolate covered popcorn And for all the other chocolate bars and miscellaneous Valentine's gifts, Peterbrooke prepared 5,000 pounds of chocolate.
Like the rest of the nation, looks like Jacksonville will be indulging their sweethearts with sweet chocolate treats on Monday. The diets start on Tuesday.