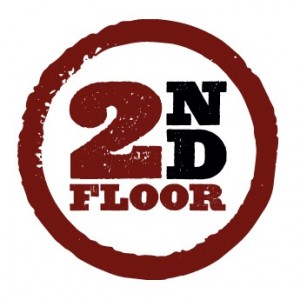 The Square has not only seen a resurgence in retail stores but also small businesses. The latest small business to make San Marco its home is 2nd Floor Marketing. Established by two seasoned designers, 2nd Floor Marketing focuses on translating businesses marketing goals into online communications.
We sat down with Bill Clifford, founding partner, to learn more about 2nd Floor Marketing.
MSM: What does 2nd Floor Marketing do?
Bill: We work with businesses and organizations of all sizes in a variety of mediums to communicate directly to their customers. We mainly focus on web design and development, integrated marketing strategies, social marketing, branding and identity, online marketing, pr, and print advertising.
MSM: What is your favorite thing about San Marco?
Bill: The neighborhood feel. It is one of the only places in town you can walk around, eat, shop, and see a movie without being at a mall. The people and business are always willing to help each other out, that is really unique to this part of town and is something we really enjoy being a part of.
MSM: You were previously located at the beach, why did you choose to move to San Marco?
Bill: We were really familiar with the location and thought the culture and lifestyle would fit well with our business. And it has! We still love the beach and spend a lot of time there, but San Marco is where we wanted to be.
MSM: What should every business, big or small, consider for their digital presence?
Bill: Digital media is always changing. it can be a challenge to keep up with what is affordable and effective. The one thing every business needs to do look at and understand is that more and more customers are doing research and buying online. A business's digital presence has now become the face of the company and the first 'person' a potential customer meets. Though there are no physical handshakes, your first impression online is just as valuable as the one in-person. No matter what you do digitally, have goals and work with the right people to meet them.
MSM: How can people get in touch with 2nd Floor Marketing?
Bill: We have an open office, stop by or call anytime. We are above My Best Friend's Closet at 2002 San Marco Boulevard, Suite 206.
You can call us at 437.4033 or check us out online.