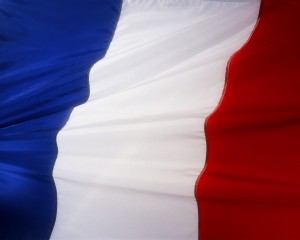 Did you know today is Bastille Day? Neither did I but AIX is celebrating with champagne so I am in. Bastille Day, also know as French National Day, is France's celebration of France, full of national pride, fireworks and dance parties hosted at fire stations all across France.
In America, we can celebrate all things French at AIX, minus the fireworks and quirky firehouse parties. Today's menu at AIX features popular favorites and specialty dishes for Bastille Day.
Ham and cheese crepes
Bouillabaisse with lobster
Mussels
Shrimp and oak fried fresh fish
Daquoise (perhaps the best thing about Bastille Day) – a crunchy almond meringue with chocolate mousse and almond buttercream
Of course you will need something to drink with all these delicious dishes. The kind proprietors of AIX are offering Piper Hiedsieck at special prices all night long.
Viva La France!