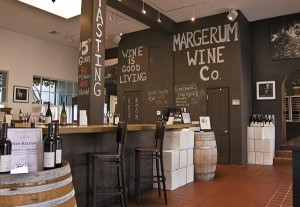 Summer time picnics always look so fabulous in movies. I get inspired to picnic but get overwhelmed at the thought of avoiding bugs, arranging comfortable seating, preparing romantic lighting, carrying all the food and drinks necessary to make my ideal picnic and on and on. Needless to say my over thinking the simple picnic tends to take some of the fun out of it.
AIX's upcoming picnic style winemaker dinner takes all the pressure off me. AIX will be serving summer foods including seasonal salads, spare ribs and my favorite summer dessert – s'mores. Doug Margerum, wine maker at Margerum Wine Company, will join the dinner to share his wines and discuss his style of wine making. Based in Santa Barbara, Doug was originally the owner of the acclaimed restaurant and Wine Store, Wine Cask. Doug has been running Margerum Wine Company since 2007.
Winemaker Dinner with Margerum Wine COmpany
Friday, July 22
7:00 p.m.
$85 per person
For more information or to make reservations, contact Natalia Lupas at AIX at 398.1949.