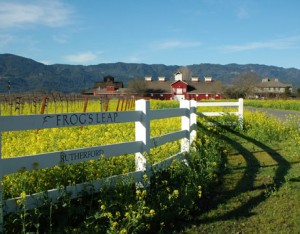 Join  Bistro AIX on Wednesday, February 29th to celebrate Leap Year in style with a wine showcase event featuring the wines of Frog's Leap and an inventive pairing menu from Chef Tom!
Here are a few teasers from the menu; Baby Clams & Chorizo, Seared Tuna with Red Verjus, Steamed Mussels with Preserved Lemon, and you know the dessert will be to-die-for!
Organically-grown wines for the evening will be presented by Republic National Distributing Company and will include: 2010 Sauvignon Blanc, 2010 Chardonnay, 2009 Merlot, 2009 Cabernet Sauvignon, and the 2009 Zinfandel.
About the Winery:  Winemaker/Owner John Williams and Frog's Leap Winery are known the world over for careful stewardship of the land, 30 years of award-winning Napa Valley wines, and an abundance of humor and exuberant passion in everything they do.  You must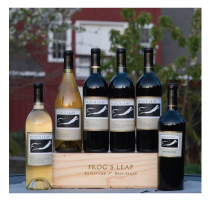 visit the website for a full tour of the beautiful vineyards, read up on their sustainable growing practices and be entertained by the wit and wisdom of "the frog", who's motto bears repeating, "Time's fun when you're having flies"!
Join Bistro AIX Wednesday, February 29, 2012.  Reception begins at 6:30pm, dinner at 7pm, $125 (plus tax and gratuity).  For ticket purchase, please call Stacy Maurer, Catering Coordinator, at 904-398-1949 or via email.