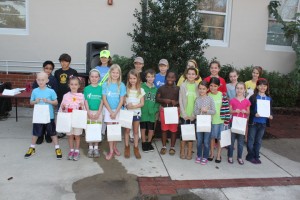 The Reflections program is a national program sponsored by the PTA for students to submit works of art.  The Reflections program at Hendricks Avenue Elementary was very successful with 27 students submitting works of art in 6 different art categories to fit their interpretation of the theme "The Magic of a Moment".   Winners include Sydney J for dance, Chase S  for music, Kylie M for film.
For photography, Andrew M, Andrew L, and Avery J received 1st, 2nd and 3rd respectively.    For Literature, Shelby M and Gretchen M , 1st and 2nd for K-2  students, and Ashley N and Andrew L, 1st and 2nd for 3-5 students.  For Visual Arts, Shelby M, Isabella K, and Rosalie H, 1st, 2nd, and 3rd for k-2 students.  Maik A and Ashley N., Andrew L, and Violet L, 1st, 2nd and 3rd for 3-5 grade students.
Congratulations to Sydney, Chase, Kylie and Shelby as their entries went on to the State competition, as they received an Award of Excellence which means they are in the top 3 in the county for their art category!
And then congratulations to Kylie as her film production entry received an Award of Merit at the State competition.
Hendricks Avenue Elementary would like to thank the following businesses for providing prizes for our winners : Sweet Frog in Lakewood, Redi Arts, and the Cummer.