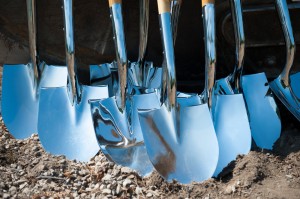 This Friday, (April 5, 3pm), Mayor Alvin Brown, District 5 Council member Lori Boyer, San Marco Preservation Society, San Marco Merchants Association and the leadership of neighborhood organizations will hold an event to break ground on the renovation of Balis Park in the center of San Marco square.
The new Balis Park in San Marco Square will include additional green space, a new traffic pattern through the square, safer pedestrian crossings and on-street parking.
In addition, the upgrades will include a number of resident sponsored bricks, park benches and bicycle racks which will improve the overall feel and visitor experience of charming San Marco Square.
These renovations are possible through a public-private partnership between the City of Jacksonville, San Marco Preservation Society and San Marco Merchants Association.  More than $80,000 has been raised by these neighborhood organizations to renovate the park and ensure it's a park the city can be proud of for years to come.