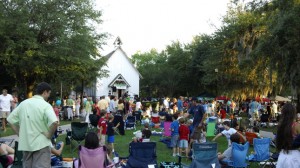 Friday, May 10th
Fletcher Park, 1652 Atlantic Blvd.
6:00 pm – 9:00 pm
Price: FREE!
Come relax and dance to the tunes of The Band "3" at SMPS' Spring Concert in the Park! Dine on fabulous gourmet sandwiches and tacos from renowned food truck, On the Fly Sandwiches & Stuff! Beer and wine will be available for sale. Have your children get their faces painted after breaking boards with Master Jason of Watson Martial Arts!
Tables are available for $60 donation for a table of 6 and $80 donation for a table of 8. Please contact LeAnna Cumber at 202-355-8760 to reserve tables of for any questions you may have. See you there!
Source: SMPSjax.com