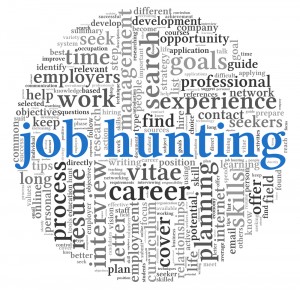 San Marco Church Offers Free Seminar To Help Job Seekers Improve Job Search Skills
Fired! Downsized. Let Go. Laid Off. Canned. Early Retirement. Unemployed.  No matter what it is called, unemployment can have devastating results.  On Monday, September 9 at 6:30pm, Southside Baptist Church (1435 Atlantic Blvd) will offer an 8 week seminar to help the unemployed hone their job search skills.
The classes will comprise of "hands on" activities including:
Tips for online job search
Resume writing techniques
Interviewing skills
Surviving the emotional pitfalls of unemployment
Each session will be supplemented with free Career Transitions Workshop curriculum which includes a notebook and cd. The seminar is free but will be limited to 12 participants.  To register for the seminar, call the church office at 396-6633.
For more information call the church office at 904-396-6633 or visit the website at www.ssbc.org
******
Southside Baptist Church, located at 1435 Atlantic Boulevard, in Jacksonville,
offers biblical teaching for all ages.
If you would like more information or to schedule an interview with
Senior Pastor Gary Webber, please contact Cindy Graves, Administrative
Assistant, at 904-396-6633 or cindyg@ssbc.org