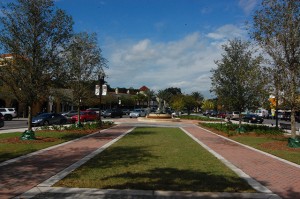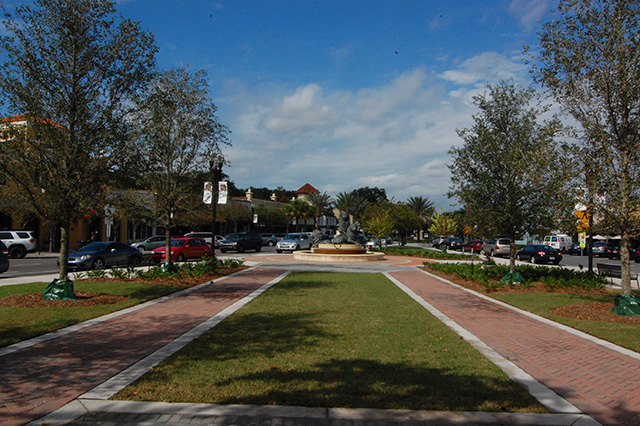 San Marco Preservation Society is the recipient of two prestigious awards:  FPZA 2013 Master Planning of Land Areas Award and Design Excellence Award.
The First Coast Chapter of the Florida Planning and Zoning Association presented two awards for projects that are part of the redesign of the San Marco area.  The Health Planning Council of Northeast Florida stated that the San Marco Square Streetscape Improvements and the San Marco by Design Master Plan are excellent examples of collaborative efforts to develop sound design concepts that address livability issues in the First Coast region, and are truly worthy of recognition.
Master Planning of Land Areas Award:  San Marco by Design is the first plan to specifically link health-based outcomes with land development policies and programs, promoting the 'healthy place' concept, with the City of Jacksonville.  A healthy place facilitates sustainable economic vitality through active living; equal access to nutrition, health services, and recreation opportunities; meaningful social interactions; and the provision and maintenance of clean and safe natural resources.
Design Excellence Award:  The redesign of San Marco Boulevard as it goes through San Marco Square successfully allows traffic to continue to flow north and south, while allowing for traffic calming and making it much easier for pedestrians to cross the road within the square.  Balis Park has gone from something to look at while you're driving by it to the public gathering space for San Marco.  The efforts of Doug Skiles, the San Marco Preservation Society, the San Marco Square Merchants, the private contributions to the project, the City of Jacksonville and Council Member Lori Boyer to get together, decide on an idea, and actually implement it was impressive.
Congratulations to everyone involved!