The San Marco Preservation Society is pleased to announce a new Membership Benefits Program for 2014.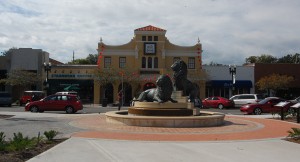 To thank their members for the benefit of their support through membership dues, San Marco Preservation Society has engaged our local San Marco merchants and retailers to structure a program that will benefit the entire community. When you shop local, 2014 SMPS members (who present their Membership Cards) can enjoy the following:
» 10% off purchase at Impressions
» 10% off purchase at Peterbrooke
» 10% off purchase at All Spiced Up
» 15% off purchase at Reve
» 20% off purchase at The Wardroom Ltd.
» One complimentary personal styling session at Rosie True – San Marco
» 20% off purchase at San Marco Bookstore
» One complimentary glass of a "Preservation feature" (red or white wine) with the purchase of » $20.00 or more at Taverna
How it Works: Become a member of the San Marco Preservation Society by purchasing your membership online or mailing a check (made payable to "San Marco Preservation Society") to: 1468 Hendricks Avenue, Jacksonville, FL 32207.
Once you have purchased your membership, you will receive a letter in the mail acknowledging your membership along with your 2014 SMPS Membership Benefits Card. You MUST present your card in order to receive these benefits from our generous merchants.
Your card is YOUR responsibility. Thank you for supporting San Marco!