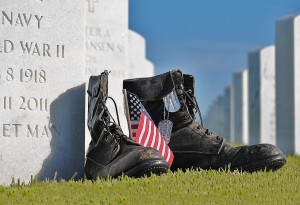 This year's Reflections contest theme was "believe, dream, inspire".  Megan Fryman's photograph received an award of excellence  at the county level and then went on to place first at the state level.   Based on this performance, the photo is now going on to the National competition.
The following artist's statement describes how the image is consistent with the theme.
"A hero is one who shows great courage to follow his dream, believes in his cause and serves as an inspiration to all who knew and loved him"
Megan is currently a Sophomore at Paxon High School and an alumni of Landon Middle School and Hendricks  Avenue Elementary.