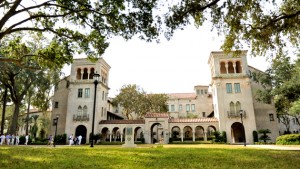 The Bolles School received an "ice bucket challenge" from St. Johns Country Day School via Twitter.  Consider the challenge accepted!
All Bolles upper school students are being invited to volunteer in a response on Friday, August 22, at 4 p.m. in front of the Bent Student Center on the San Jose Campus.  Some of the Bolles sports teams have already agreed to participate and another challenge will be made…with a catch.  If the students raise more than $350 in support of ALS research, Bolles faculty, staff and administrators will respond with their own dousing after school on Monday, August 25.
In addition to accepting the ice bucket challenge, Friday's event will include information from Bolles Director of Student Activities and Anatomy teacher Piper Moyer-Shad regarding ALS as well as from members of the Bolles ALS Club.