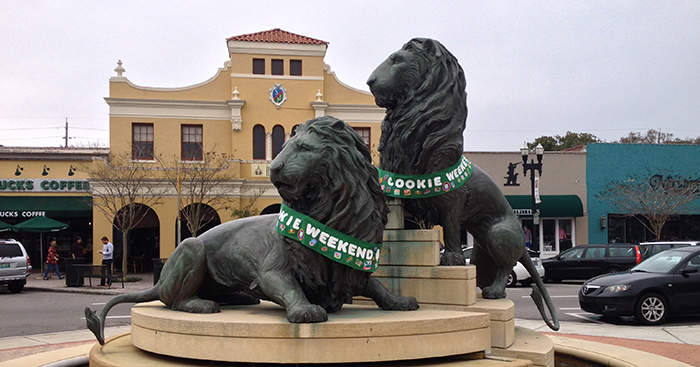 San Marco is in a Girl Scout Cookies state of mind.
Celebrating National Girl Scout Cookie Weekend  Feb. 28 – March 1.  Throughout Jacksonville, hundreds of girls aged 6-17 years old will greet folks at cookie booths they have creatively designed and adorned for the occasion. To support the girls' efforts, Girl Scouts of Gateway Council is working to turn Jacksonville "green" through simple and playful displays at well-known landmarks.  Money from cookie sales stays in our community, and girls use their cookie money for a variety of activities that help others, enrich their learning and are fun.
Support your local Troop!