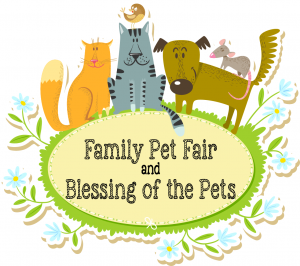 St. Francis Animal Hospital and St. Philip Neri Animal Ministry are excited to announce the third annual Family Pet Fair & Blessing of the Pets to be held Saturday, October 3, 2015 from 10am to 2pm at Fletcher Park, 1652 Atlantic Blvd. in San Marco. Come join this fun-filled event for the whole family under the beautiful trees of Fletcher Park. The event will include vendors with items for pets and people, food vendors, $15 pet microchipping, a "Laundromutt" charity dog wash, Ask the Vet, Ask the Trainer, free doggie nail trims, face painting, dogs available for adoption, a silent auction, and more. The event also includes a blessing of the pets at 12:30pm. The 2015 Family Pet Fair Blessing of the Pets is sponsored by Pet Supermarket, Superior Fence and Rail, Paw Prints Pet Crematory, Beson4 Media and The Carlucci Insurance Agency.
In the United States, October 4 is traditionally celebrated as the Feast of St. Francis of Assisi. Because St. Francis of Assisi is known as the patron saint of animals and the environment, October 4 is a very popular day for pets to be blessed. All types of pets are welcome to participate in the blessing and for those pet parents who can't bring your pet, a photo of your pet is encouraged. All dogs should be on a leash and all cats should be in carriers.
Booth space is available for businesses and organizations who wish to participate in the event. For more information, please contact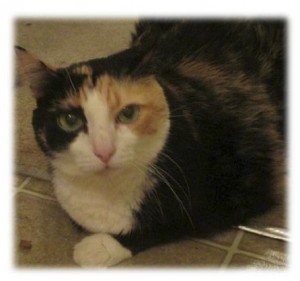 events@saintfrancisanimalhospital.org or 904-674-7223.
Proceeds raised from the event will go to local nonprofits St. Francis Animal Hospital and St. Philip Neri Animal Ministry to help family pets in need of medical care like Cheech.
Cheech's Story
When Cheech became sick, Cheech's mom reached out to St. Francis Animal Hospital who evaluated Cheech and diagnosed her with diabetes. Living on a fixed income, Cheech's mom was heartbroken because she was unable to pay for the tests, medical care and treatment that her beloved companion needed to regulate her condition.
Through the generosity of donors, St. Francis Animal Hospital was able to provide the necessary medical care to regulate Cheech's diabetes and St. Philip Neri Animal Ministry was able to cover the cost of the insulin and syringes. St. Philip Neri Church members also collected and donated special cat food and litter prescribed by St. Francis Animal Hospital.
"I can never thank you enough for your generosity. You literally saved the life of my beloved kitty. You may remember that, by the time her diabetes was diagnosed, she had lost nearly half of her body weight, and her fur was falling out by the handful. Her blood sugar is stable now, and she has gained back some of the weight she lost when she was so sick. Her fur has grown back, and she is one happy kitty! You can see in recent photos of Cheech what a miracle your generous donations helped to make." ~ Carol & Cheech