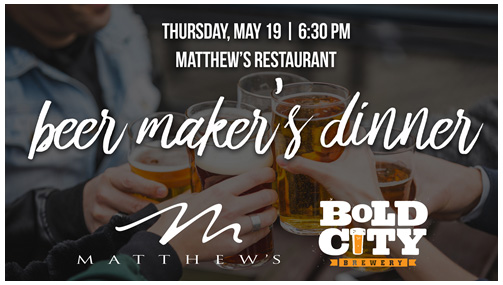 Chef de Cuisine Alex Yim and Pastry Chef Rebecca Reed invite you to join us for a five course Beer Maker's Dinner. Featuring brews from Jacksonville's own Bold City Brewery, Matthew's will dish up inspired food and beer pairings. We are delighted to welcome Brian Miller, Owner and Brewmaster of Bold City, as our special guest speaker. He will regale us with history and anecdotes from the brewery while sharing insights about each unique beer.
Tickets are $95 per person. Space is limited!
Email Sarah@MHospitalityFL.com to register.