The Museum of Science and History, MOSH, is bringing the traveling Anne Frank exhibit to Jacksonville as part of their Voices of Hope community initiative. The exhibit will run from January 13th – February 12th and for the first time in MOSH's 70 year history, there will be no admission charged so that as many people as possible can see the exhibit.
To support this exhibit, San Marco Books and More is partnering with MOSH in several ways:
Each Thursday during the exhibit, we will host readings of children's Holocaust books at our bookstore. Recommended for ages 10 and up.
January 12th, 4 p.m. Reading from the Diary of Anne Frank
January 19th, 4 p.m. Reading from Night by Elie Wiesel
January 26th, 4 p.m. Reading from Hana's Suitcase by Karen Levine
February 2nd, 4 p.m. Reading from Run, Boy, Run by Uri Orlev
February 9th, 4 p.m. Reading from The Boy in the Striped Pajamas by John Boyer
On January 28th, 7 p.m., MOSH is hosting author, Dr. James Grymes. Author of Violins of Hope, Dr. Grymes will be interviewing Amnon Weinstein. Mr. Weinstein has restored over 30 Holocaust violins. A summary of the book is below.
In Violins of Hope, music historian James A. Grymes tells the amazing, horrifying and inspiring story of the violins of the Holocaust, and of Amnon Weinstein, the renowned Israeli violin maker who has devoted the past twenty years to restoring these instruments in tribute to those who were lost, including 400 members of his own family.
Dr. Grymes will be signing books after the presentation. The books are available at the bookstore now, $15.99, or you can get a copy here: Pre-Order Violins of Hope. We will have a table at MOSH on January 24th. Books are limited and we suggest buying your copies in advance.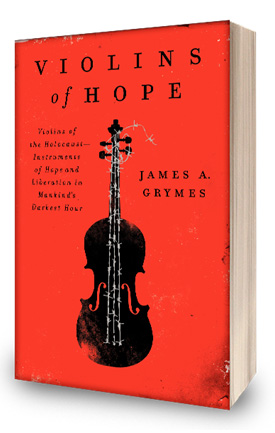 One of the highlights of this exhibit will be on January 28th. The Jacksonville Symphony will be featuring 16 of the restored Holocaust violins at 8 p.m. The Violins of Hope book will also be available that evening.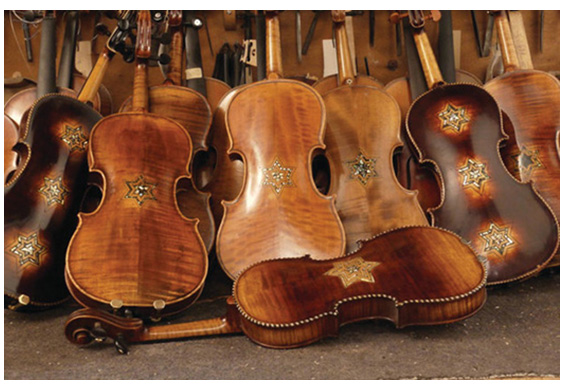 There are more events happening throughout the city during this exhibit. Visit www.annefrankjax.com for a complete list. We encourage you to take the time to participate in this cultural exhibit with family and friends. As MOSH executive director Maria Hane said, "The exhibit won't just change how our community sees Anne Frank. It will change how we see ourselves."