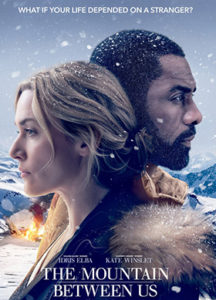 October 6-8 – Charles Martin's The Mountain Between Us at the San Marco Theatre

Finally, Charles Martin's 7th book is coming to the big screen. Join San Marco Books and More at the San Marco Theatre this weekend, October 6-8 to watch as Kate Winslet an Idris Elba push each other to survive in the remote, snowy wilderness after a tragic plane crash.
They will be selling signed copies of Charles' books in the lobby before each movie on Friday, Saturday and Sunday!