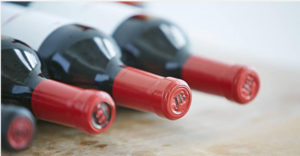 J. Bookwalter has grown from one of Washington's oldest wineries into one of Pacific Northwest's most recognized boutique wine brands, relying on exceptional vineyard sources and meticulous wine making to produce some of the world's finest wines.
Febuary 6, 2018
6:30 pm Hors d'oevre reception
7:00 pm Three-course dinner paired with five Bookwalter wines
Rue Saint-Marc 2103 San Marco Blvd., Jacksonville, FL
This exclusive event is limited to 18 guests. Dinner is $115 per person plus tax and gratuity.
Special Guest – John Bookwalter
The story of J. Bookwalter Winery is a story of family heritage, deep roots and a centuries-old commitment to the land.

Ten generations of the Bookwalter family have been involved in American agriculture. But it was Jerry Bookwalter, generation nine and father of current company president John Bookwalter, who led the family into viticulture.

From 1976 through 1982, Jerry helped manage the plantings of three iconic vineyards – Sagemoor, Bacchus and Dionysus.

He eventually became vineyard manager of the famed Conner Lee Vineyard which remains the largest source of grapes for J. Bookwalter wines. And in 1982, he leveraged his vineyard connections and industry knowledge to start J. Bookwalter Winery.
Jerry's son John quite literally grew up in the vineyards of Eastern Washington, but left in the late 1980s to pursue a successful 10-year sales and marketing career. In 1997, he returned to Richland with a keen understanding of the winery's heritage and a clear vision for its future. Since then, John has made sweeping changes to improve and expand the J. Bookwalter brand.