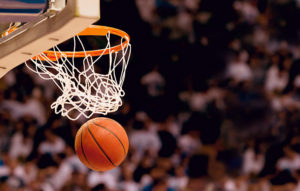 The San Marco Preservation Society presents: Let's Talk Hoops with Guest Speaker Coach Hugh Durham!
Coach Durham boasts an outstanding career as coach at Florida State University (1967-1978), University of Georgia (1979-1995), and Jacksonville University (1998-2005). He is the only coach in Division I history to take two schools to their only Final Four appearnce (FSU and UGA). He was a highly successful coach demonstrating a particular talent in building programs to national prominence.
While the list of honors and recognition given to Coach Durham throughout his career are extensive, of note is his induction into the Sports Hall of Fame for THREE different states: Florida, Georgia, and Kentucky. Most recently, Coach Durham was inducted into the National Collegiate Basketball Hall of Fame in 2016.
You do ot want to miss our May 3 meeting to hear Coach Durham!!!
This event is open to the public. Admission is free. San Marco Preservation Hall is located at 1652 Atlantic Blvd. Light refreshments will be served at 6:30, and the presentation will be held at 7:00 pm.