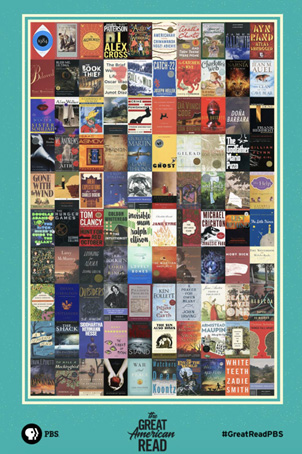 For those of you who may not know, PBS' Great American Read is currently taking place across the United States. Designed to get the country reading and talking passionately about books, the Great American Read is a list of America's 100 favorite books. The goal is simply to find America's favorite novel. The rules include stipulations like one book per author, a series equals one entry, only fiction is included and the books have to be published in English. The winner will be announced on October 23, 2018.
Voting is open through midnight October 18, 2018. You can vote each day for your favorite book OR you can spread the literary love and vote for a variety of books. With several ways to vote here's a link that will get you started.
In order to create a local discussion in our Jacksonville community, San Marco Books and More will be hosting the Great American Read Open House on September 6th from 6-8 pm.
Click here for Event Details and RSVP. (Please RSVP so they know how many people to expect.)
They'll feature local celebrities, including Melissa Ross, Mark Woods, Tim Gilmore, Stacey Goldring and Jared Rypkema, who will share their favorite book from the GAR list. Come prepared to mix, mingle, discuss books, characters, why particular books made the list and more!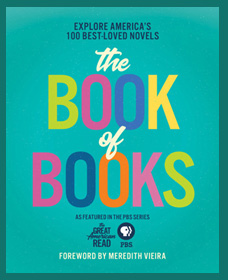 There's even a book. Beautifully designed, The Book of Books presents all 100 novels with fascinating information about each book, author profiles, a snapshot of the novel's social relevance, film or television adaptations, other books and writings by the author and little-known facts. Themed articles about banner books, the most influential book illustrators, reading recommendations, the best first-lines in literature are also included.
The Book of Books is a must-have for all book lovers and will make the perfect gift. Available now in the San Marco Books and More.