San Marco based Jimenez Law Firm once again demonstrates its commitment to support education and youth mentorship by selecting one local student to participate in a paid summer internship.
"We are always searching for the opportunity to give back to our community. Mentoring youth and fostering education is my passion, and a summer internship allows us to to both." said San Marco attorney Tomas A. Jimenez, Jr.
Nandhini Kathiravan, a rising senior at Paxon School for Advanced Studies, began her internship on June 3. "Ms. Kathiravan is an impressive young lady who demonstrated a high level of competence and work ethic" said Jimenez.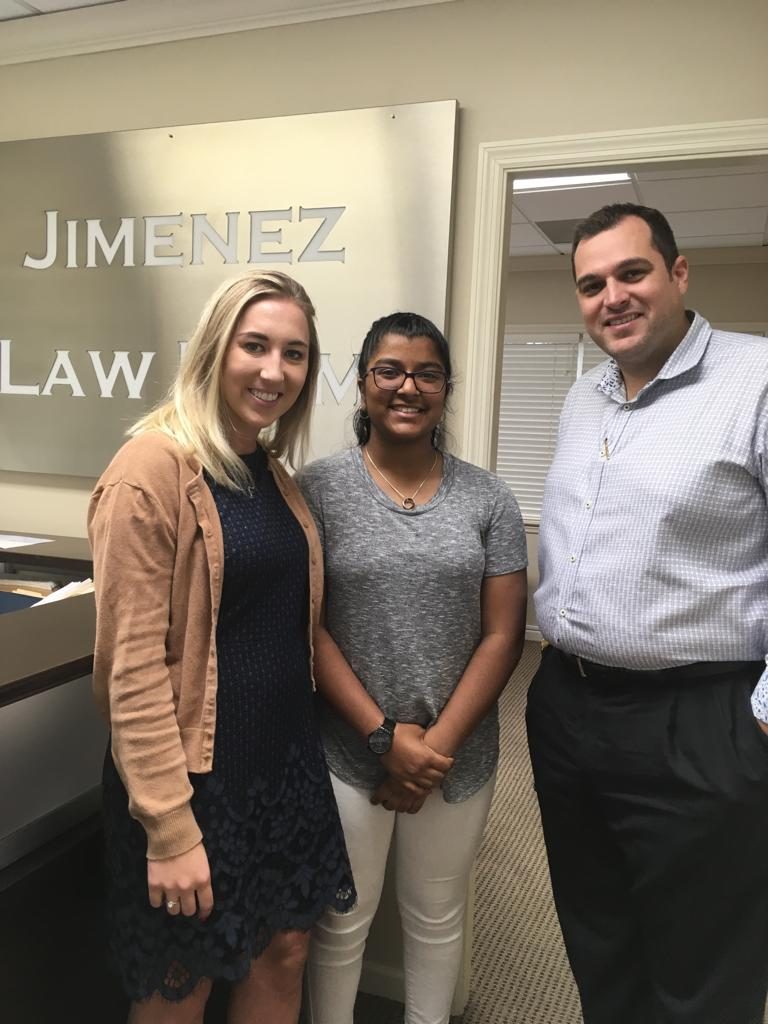 Ms. Kathiravan is a person who has aspired to be an attorney since a young age. Jimenez characterizes Kathiravan as "a driven person who has pursued activities that not only provide personal enrichment, but assist in the development of the discipline, stamina, and work ethic that are necessary to be an effective legal practitioner."
A National Honors Society Member ranked in the top 10 out of a class of 388, Ms. Kathiravan's resume of activities and accomplishments are broad and impressive. She is a third degree black belt in Tae Kwon Do and participates as an instructor at a local studio. Kathiravan is a JROTC Cadet First Sergeant of Delta Company. Her dedication to educating herself has driven her to learn to speak conversational Spanish, become a member of the Hispanic Honor Society, and place top three in Brain Brawl for the past three years. Her passion for the law and to help others has called her to serve as a Duval County Teen Court attorney working as defense counsel and as a prosecutor of teens charged for the first time with a felony or misdemeanor.
Jimenez is confident that Kathiravan's instinct, perseverance and desire to help others will continue to serve her well and allow for her to be a skilled attorney.
Cheers to Ms. Kathiravan for her pursuit of excellence, and to the Jimenez Law Firm for supporting education and our local youth.