We would like to share some exciting news….starting tomorrow, June 11th, we will resume our ride service with a limited schedule of:
Thu 3-10PM, Fri 3-10PM, Sat 3-12AM
On Thu, June 18th, we plan to resume service to 7 days a week!
First, thank you to all the businesses, friends, and community leaders who have reached out to show your support, we are extremely encouraged to see our vision through of truly changing the way people get around San Marco, in open air, all electric, ride share vehicles!
We would like to say a special, heartfelt thank you, to our sponsors that make this ride service possible for the community. Growing local and visitor ridership and awareness to your businesses is one of our first priorities! We are excited to offer new promotional tools, revamped community signage and a program with local hotels that we will be highlighting at the next merchants meeting!
An amended focus on safety:
We will be asking that all riders continue to follow advice from public health authorities. If you're sick in any way, please stay home and away from others. Wash your hands prior to entering the vehicle, and always cover a cough or sneeze.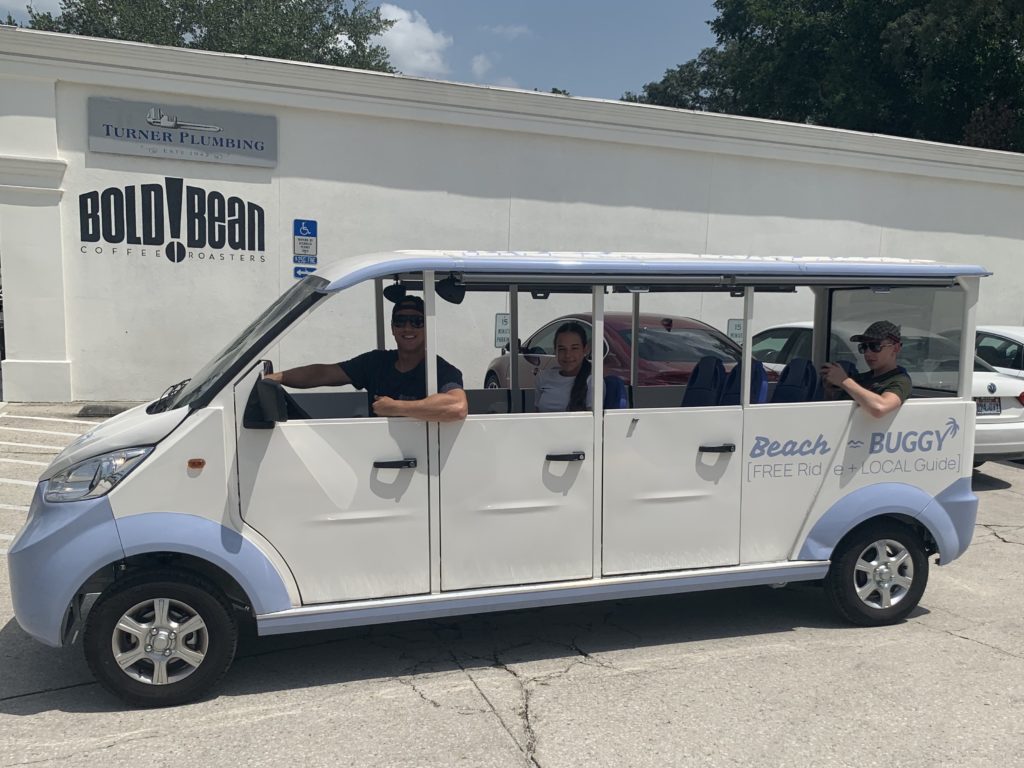 We will be combining less ride requests for the time being, allowing for an empty row between groups.
You are also able to indicate that you prefer a private ride.
We will be providing a sanitation kit in all our vehicles with complimentary and optional; disinfectant wipes, hand sanitizer, and disposable face masks.
We will be in San Marco today and look forward to seeing you all soon.
Dustin
904-334-0310