Gourmet Ready-to-Eat Meals
The Medure Brothers are excited to share the newest venture of one of their own, Chef Steven Schaefer, our Managing Partner of M Shack over the last 10 years. We are honored to announce his transition from the Shack into Cowfeathers – his own meal prep market serving ready-to-eat, gourmet meals to-go.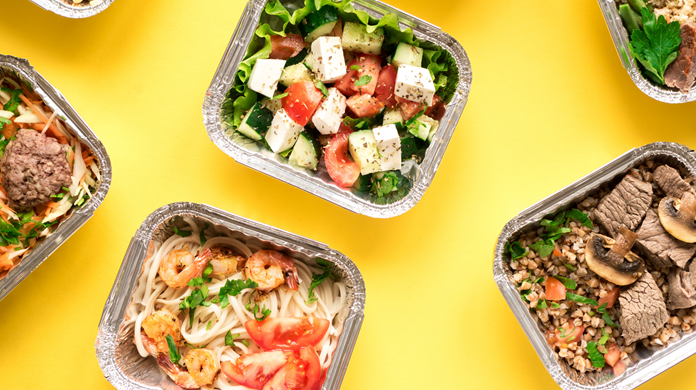 Cowfeathers will be taking over our commissary storefront in San Marco. Serving gourmet, ready-to-eat meals for you and your family.
Simply place your order online and pick up from our San Marco storefront with as little as 1 day lead time. There are no minimums so order as many as you'd like. Choose the pick-up date most convenient for you between Monday and Friday.   We know you aren't the only person in the house who likes to eat, so we also have family-sized portions available. Just reheat in the oven and enjoy!   We will also continue serving our original Hipp Fitt gym locations. Deliveries will be made to these sites on Wednesdays and Fridays.
About our Chef
Chef Schaefer started his career in the kitchen at 14 years old as a part-time dishwasher and quickly worked his way up the ranks. By the time he was 19 he was the head chef of that same restaurant. Chef Schaefer will go on to run many kitchens at several prestigious restaurants and hotels across the country.

Fast forward and Chef Schaefer is the Executive Sous Chef at the Ritz-Carlton Buckhead where he meets Chef Matthew Medure fresh out of Culinary School.

The following year Chef Schaefer is promoted to the Executive Chef opening the Ritz-Carlton Amelia Island. Seeing a spark in his young protege, he hires Chef Medure to transfer to Northeast Florida and work alongside him in his new kitchen.

Read More about Chef Schaefer >
Chef Schaefer is joined by his daughter, Sterling Tucker, as his business partner.
Creating this partnership was an easy decision since Sterling spent the last several years working with us in the office wearing many hats including coordinating our Sunday Suppers and Holiday Dinners To-Go.

The two are very excited to be working together and we can't wait to see the success that follows their combination of talents.
Place your order today and use code medure25 to take 25% off your first order!

Offer available to first-time users. Minimum purchase of $40. Offer valid through Friday, February 11, 2022.

https://cowfeatherskitchen.com/