Certainly if you are a female shopper in San Marco you've explored Olive.  As shops or boutiques go, this is a store that one definitely explores.
That's because Olive carries all sorts of great things, from lovely clothing, to a large selection of unique and on-trend accessories, to fine lingerie; a diverse selection of things for the home…yours, or somebody else's.  Whether you need a gift or are just shopping, it's hard to go into Olive and leave there empty-handed.  There is so much to look at.  If you can restrain yourself from buying this lovely thing, or that, Olive is a great place for browsing.  (Browsing is fine, of course, but we want to support our merchants, not just admire them!)
Items for spring are everywhere in Olive now.  Along with the brighter colors in clothing that spring evokes, Olive has brought in Tom's Shoes as a new line.
Do you know about Tom's?  First of all, Tom's are cool and comfortable shoes, that are both in the moment and styled eco-friendly.  Not only are they stylish and comfy, but Tom's Shoes is a for-profit company that donates one pair of shoes for every pair bought, to a child in need, in another country, elsewhere. This is no gimmick; it's fact.  You can go here and here to learn more about the company. And now you can pick up your own pair from your own San Marco distributor of Tom's, Olive!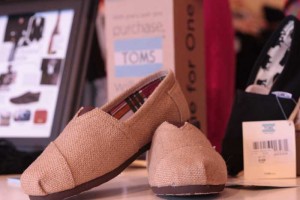 Olive's accessories selection is vast, and alluring. The trendiest bracelets and earrings, lovely necklaces; everything a woman could want to, because there is an accessory piece to fit with whatever style she prefers.
Olive has created an inviting space, a home-like interior, as their selection of home accessories are artfully arranged to catch your eye and make you feel like you're browsing in a really cool house. Every great design item (the perfect place to pick up wedding, bridal shower,or hostess gift, too) can leave with you and grace your home.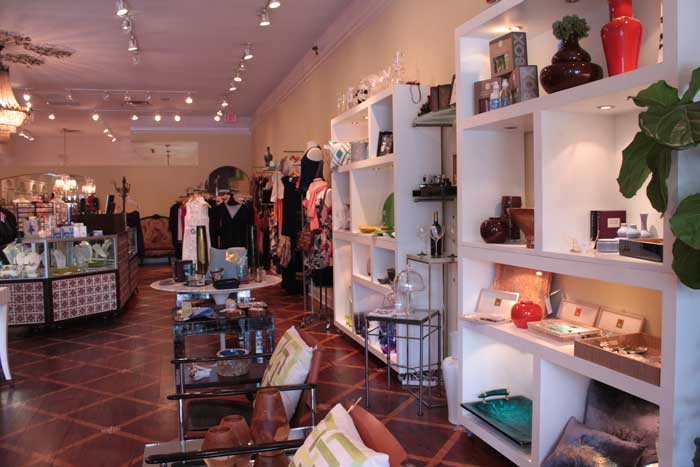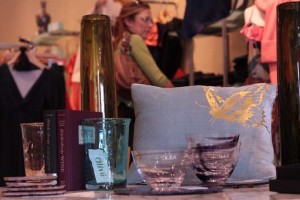 Owner Heather Wingard is off to New York next week, to order the latest in Fall fashion for Olive. She stays ahead of the trends, always watching the fashion horizon for clothing that suits the stylish Jacksonville shopper. At the end of New York Fashion Week, it's 'market time', when buyers from the best shops everywhere arrive in New York to order their selection for the next season's offerings. But now, Olive is fresh and bright with spring offerings, and Heather tells us that coral is going to feature strong in spring colors this season.
With the weather warming and the daylight hours lengthening, everyone's ready for spring. So pop into Olive for burst of spring.
And don't forget: Olive is the place for Tom's Shoes, now, too!